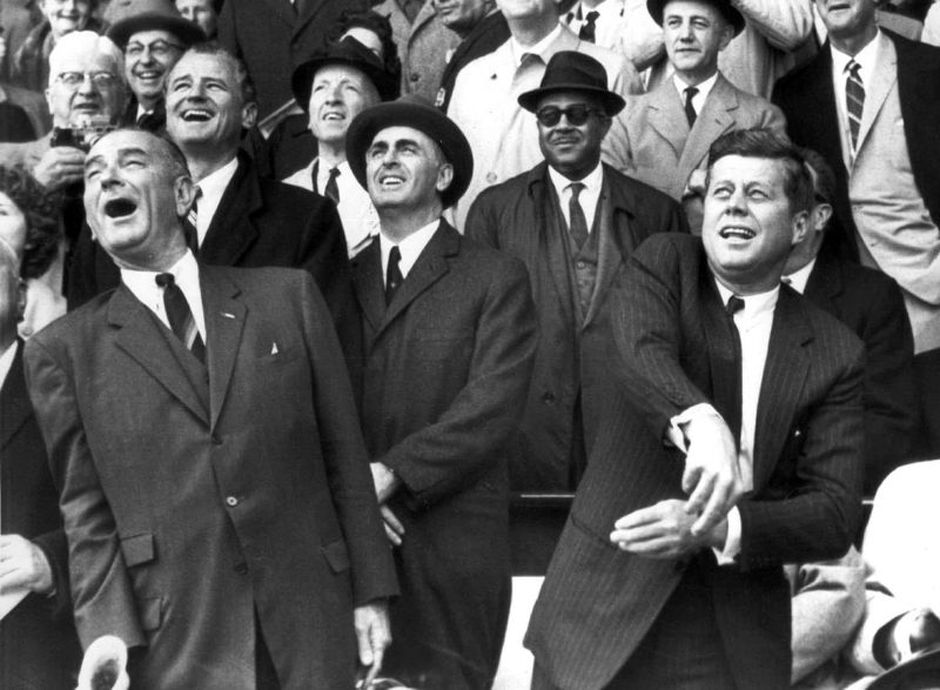 It Will Get Worse Before It Gets Better.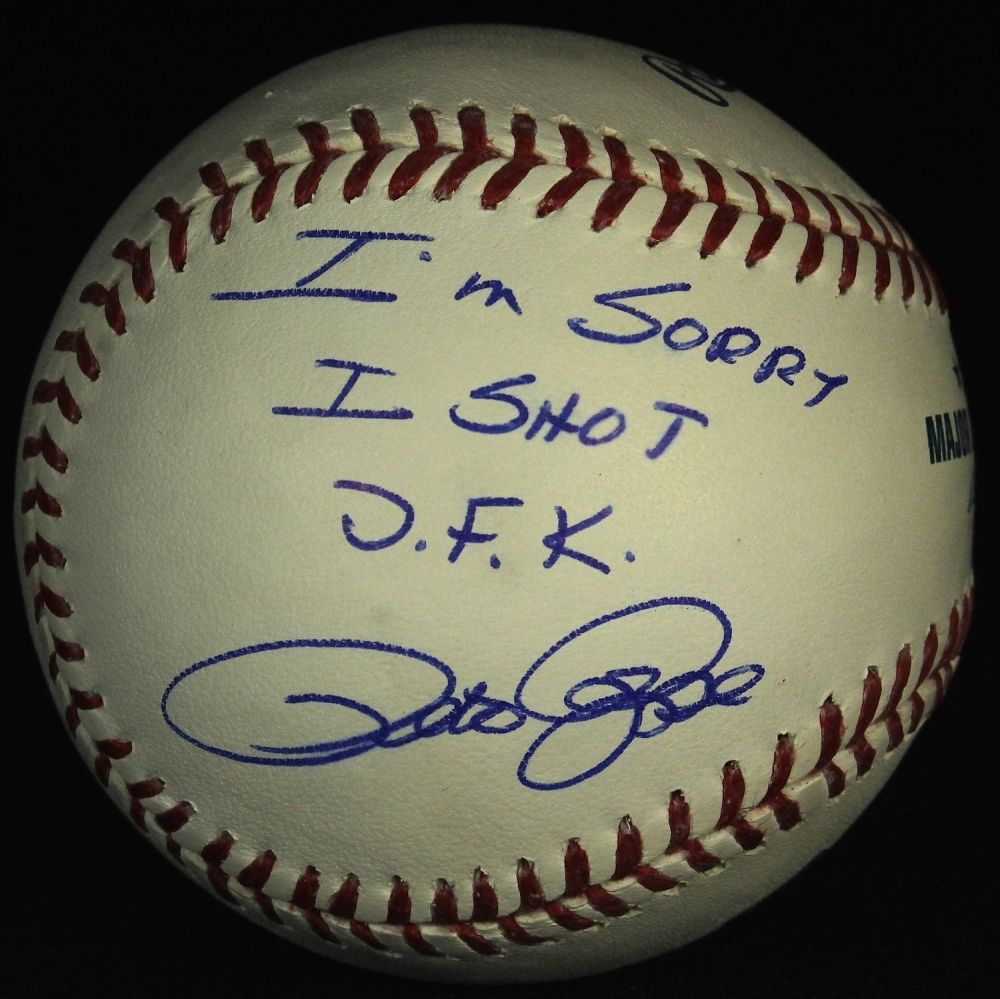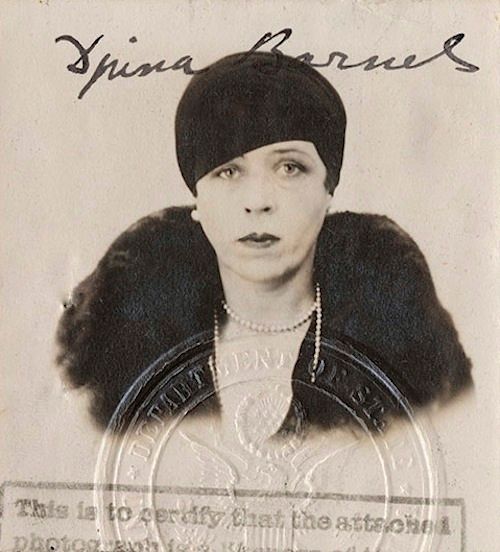 WASHINGTON, DC - - - NOV. 3, 2015
.
[From the editions of THE WASHINGTON POST]
The Department of Veterans Affairs has suspended a relocation program used by two senior executives to obtain more than $400,000 in questionable moving expenses and moved to discipline the officials, a senior agency leader said Monday. Danny Pummill, acting undersecretary for benefits, told lawmakers on the House Veterans' Affairs Committee that VA is "doing a re­look at moving programs throughout the agency" and reconsidering how it promotes and transfers senior executives, "so everything is being done for the right reasons." [Senior executives abused their positions to get plum jobs and perks, watchdog says] "We weren't paying attention to everything we should have been paying attention to," Pummill said. "We need to do a better job of that." Congress is investigating the executives for allegedly abusing their positions to get plum jobs and perks, part of a pattern of unjustified moving incentives and transfers identified by VA's watchdog. The committee subpoenaed Pummill, the executives and the two lower­ranking regional benefits managers they forced to accept job transfers against their will, according to investigators. But the executives, Diana Rubens and Kimberly Graves, refused to testify, telling the committee they were asserting their Fifth Amendment rights under the Constitution to protect themselves against self­incrimination. [Lawmakers demand answer from VA on "shockingly unethical misuse of funds" by executives] Rubens, director of the Philadelphia regional office for the Veterans Benefits Administration, and Graves, director of the St. Paul, Minn., regional office for the VBA, face possible criminal prosecution.
Pummill said their punishment for administrative misconduct will be one of the first cases handled under a new law that speeds up dismissals and other discipline against VA senior executives, who now have far fewer appeal rights than they once did. Pummill replaced Allison Hickey, who was forced to resign after the report by the inspector general's office recommended VA take administrative action against her for poor oversight of the relocation program. [Relocation program for executives should be scrutinized across government, watchdog says] He declined to say what action the agency is taking against Rubens and Graves, who kept their salaries of $181,497 and $173,949, respectively, even though the new positions they took had less responsibility, overseeing a fraction of the employees at lower pay levels. Between salary increases and relocation expenses, the VBA spent $1.8 million to reassign 23 senior executives from fiscal 2013 to fiscal 2015, investigators found. In all but two cases, the new jobs came with pay raises, despite a White House­imposed freeze on senior executives' pay — and a widely publicized ban on bonuses stemming from a backlog of outstanding claims for disability benefits. "VA exists for veterans, not for itself or the unjust enrichment of its senior employees," the committee's chairman, Rep. Jeff Miller (R­Fla.), said of the scheme.
Acting inspector general Linda Halliday disclosed in September that Rubens and Graves "inappropriately used their positions of authority for personal and financial benefit" when they forced lower­ranking officials to transfer out of their positions and then filled the vacancies themselves. Pummill said the agency has suspended its relocation program pending a review of how effectively it's being monitored. The program, run by the General Services Administration, pays private contractors a 27 percent fee to sell homes of senior executives who switch jobs. But it is supposed to be used only rarely for hard­to­fill jobs; Rubens and Graves sought out their new assignments. Linda Halliday told the committee that while VA should make multiple changes to its transfer and relocation programs for senior executives, the most critical change will be ensuring that those who abused the program are punished. "What about the culture change?" Rep. Dan Benishek (R­Mich.) asked Pummell. His response was candid. "It's devastating that the senior leaders are not held as accountable as the lowest people in the organization," he said, acknowledging VA's persistent problems with morale. He said Sloan Gibson, the agency's second in command, "understands that we have an accountability problem." "We pay out of a lot of money," Pummill said. "We have to be accountable to the Congress of the United States."


Theme Music
For
Syrian Refugee Rapists
EVERYWHERE!

---
---
Three Generations of Imbeciles Republicans are Enough!

Don't touch those fucking, idiot Beatles with a fucking,
dirty barge-pole. They will always let you down!
- - - Alan Williams to Brian Epstein (1962).

(Williams, the Beatles' first Personal
Manager,Was Replaced by Epstein in 1962)
Jan. 22, 2017 »» The Cure? Stop Watching Taboo!


---
---
January 22, 2017 »» Dems Still Confused about Nov. 8th . . .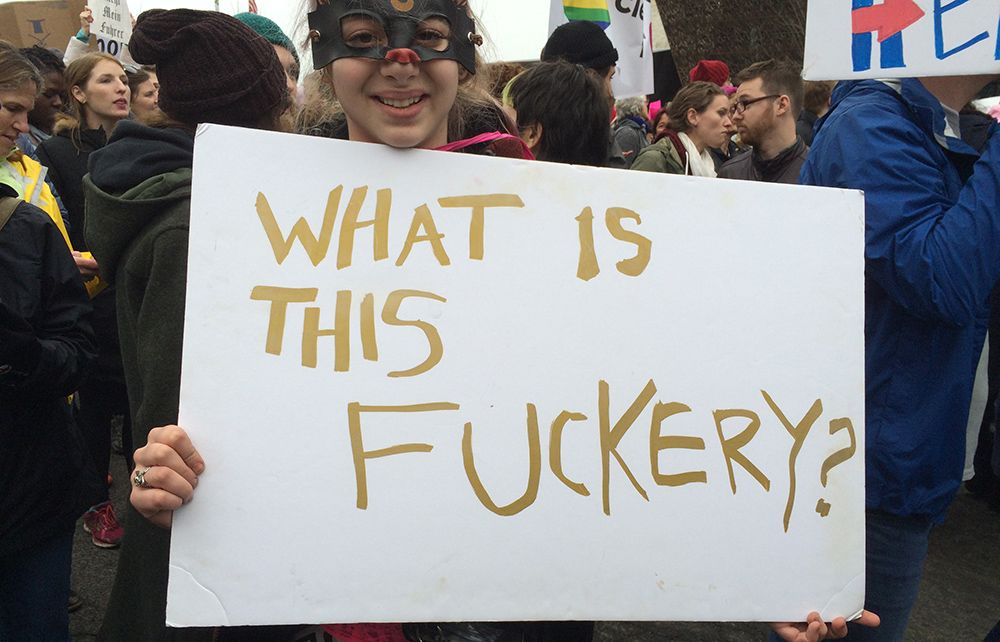 The huge Democrat booster rally, held yesterday in Washington, D. C., featured speaker after speaker, who repeatedly screamed FUCK YOU at imaginary Trump voters and/or real White people.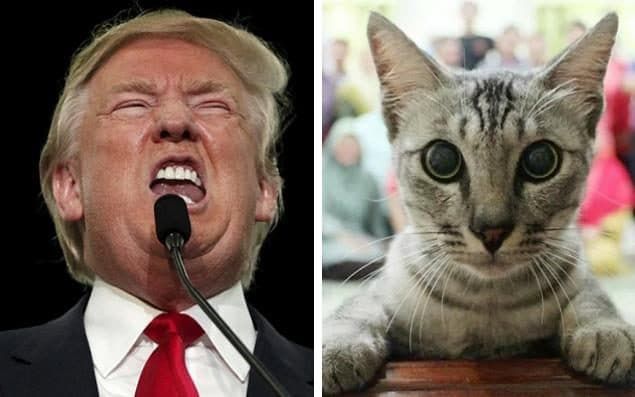 Although the Lefty tele-visual media did not go that far in repeatedly screaming FUCK YOU at viewers during the campaign season, it well may have done so in practical terms by constantly jeering and mocking Trump's candidacy.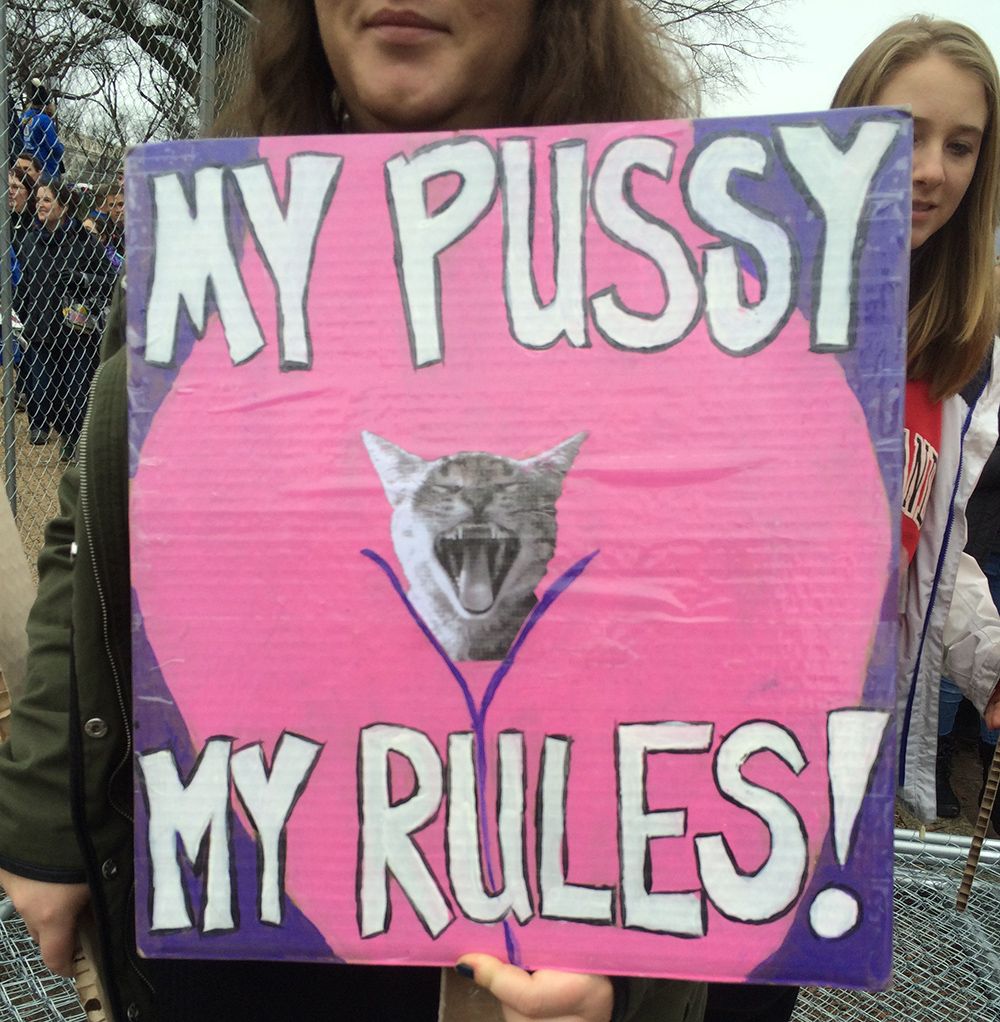 Telling people, who feel that they have a justifiable grievance, not to seek redress of said grievance, is often a sure means by which their righteous anger is assuredly fanned and immensely increased.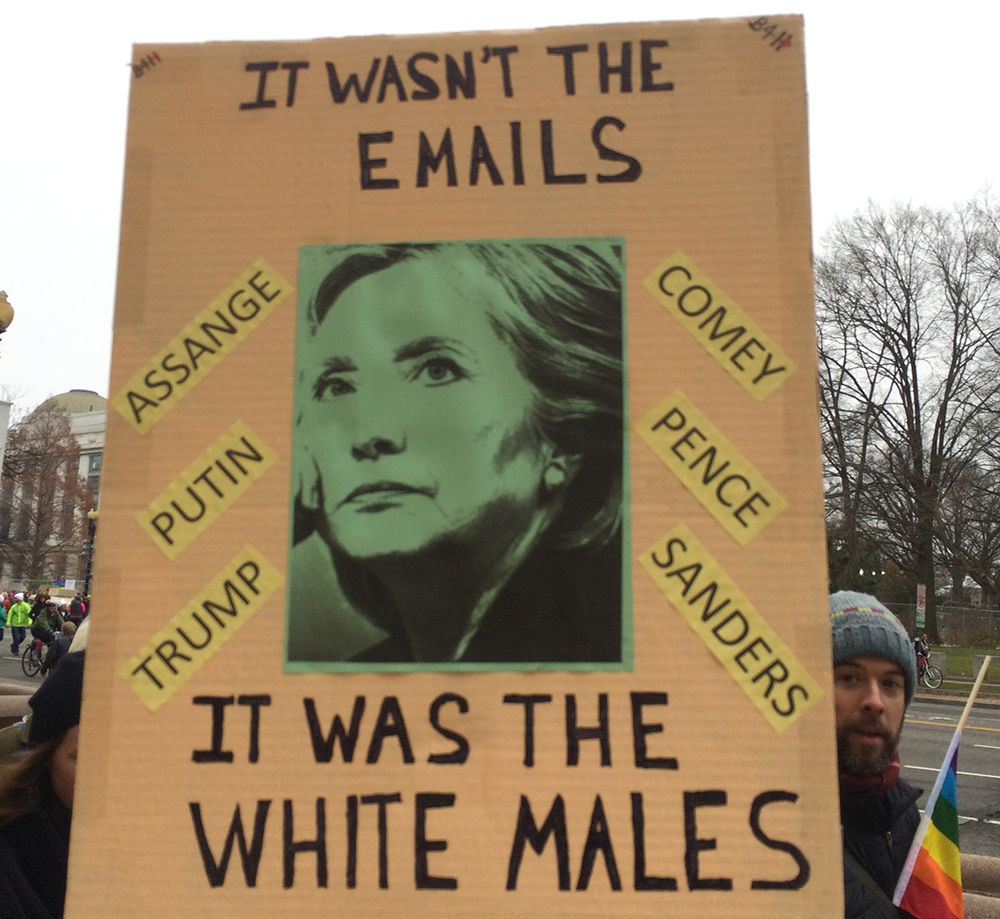 Unless the Left soon changes its repulsive attitude towards Trump voters and/or White people, the Democrats are in for a serious drubbing, come the 2018 mid-terms. Only Paul Ryan can save them now!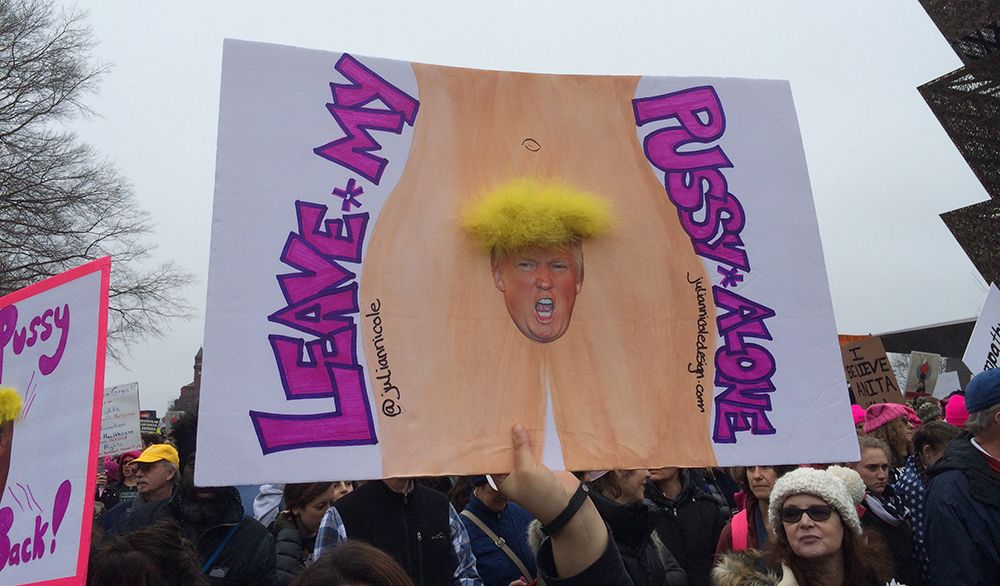 ---
---
January 22, 2017 (Night Owl Edition) »»

NOW IT CAN BE SAID!

. . . if we had an ex-president with a forged Hawaiian Birth Certificate, he'd look like Barry O'Bimbo!

---
---
Jan. 21, 2017 »» A "Reformed" Porn Actress Stands Up to Trump!
I started doing sex work at the age of 18 years old. It began with selling my underwear via craigslist ads, and continued on through clip selling, web cam modeling, stripping, and mainstream porn.
A few months ago I decided to leave the porn industry and discontinue any clip selling, webcam modeling, and stripping. My decision to move on from these aspects of my life (parts which I'd spent the last two years building my life around) had been a long time coming.
I got into sex work as a way to make quick money. I'd heard that selling panties was an easy way to make decent money on a time crunch, went for it, and kept it up for a while.
A few months down the road, I had left my job (for unrelated reasons), and wanted to see what my options were until I could figure something else out. I signed up for a website that advertised opportunity to make good money on your own time and your own terms. It boasted of the power you had over the content you sold: no need to get naked, every model set their own boundaries, and could make great money doing it.

I went into this line of work not really knowing where my boundaries were, and decided I'd figure that out as I went. I quickly learned I could expand my income further the further I was willing to go into the industry, and with the financial stability I was quickly attaining, I found it easier and easier to say, "okay." to doing new things on camera.
Around the time I started to consider the possibility of pursuing a career in porn, I fell in love with myself and the world around me. I found a passion and hope for life through the knowledge and connections I made with our planet's biome – my first tastes of this found in permaculture, mycology, and herbalism. Not that I hadn't had a love or hope before, but these things gave that love and hope power, and purpose. I quickly decided I wanted to use the financial opportunities I had before me to build a life around the things that I loved. I had a goal to work toward, and that gave me good reason to take advantage of the financial pull I would soon attain.
I decided to dedicate all of my time and energy into making enough money to buy and develop a piece of land. I knew the life I wanted, and immersing myself in the mainstream porn industry was a way to get there.
But getting closer to the life I wanted to live brought me deeper into that which I was working to distance myself from.
From the very beginning of my journey into the industry my heart and mind ached for a lifestyle I wasn't betting on finding there. Building my life around my career constantly contradicted what my heart and mind were yearning for, and living in that paradox was a constant struggle, but one I held to be a sacrifice for the better of my future.
Porn was my means to an end, and I knew there was an expiration date on how much I could tolerate. I wasn't sure when that would be, and decided I'd go for it as long as I could. And if I was doing it, I'd go all the way. I wanted to get in, get out, and move on as quickly and efficiently as possible.
Quickly after becoming a part of the industry I became aware of the long list of issues it portrayed and perpetuated (as most industries do). I wanted change, and I wanted to share that with as many people as I could, but porn wasn't my platform – it was a stepping stone.
I battled with myself daily on whether or not I was making the right choices. For myself, for my community, and for my peers. As long as I felt I was working toward something meaningful, and making progress, I decided to stick it out.
I did all I could to be extremely thoughtful and present in the choices I made while in the industry, but looking back now, I made a lot of decisions that were not good for my health.
A huge portion of porn is all about pushing the envelope, and a huge portion of the scenes I performed in did not align with my personal and moral preferences. I did my best to sway dialogue and scenarios into directions I felt more comfortable with whenever I saw the chance, but at the end of the day, I wasn't in control of the themes, or the finished products. I would always go back to the rationalization that I didn't get into the industry to change it. I had a plan to try and better our world, and porn was getting me there. But that didn't keep the mental, emotional, and physical toll from taking.
I gave so much of myself to my work. To performing partners, to directors, to my agent, and to the audience. Sex work never harbored a safe space for me to share my sexuality and affection wholly. I constantly gave my tenderness and presence in return for financial capital, and I was constantly urged to share more than I did the time before. All for the sake of their views, their shock value, and all for the sake of my future, my want to create something completely contrary to the cycle I had become a part of.
A few months ago I reached my breaking point. I was exhausted mentally, physically, and emotionally by my work and the lifestyle that came along with it. Over the course of a few weeks the battle I'd been struggling to keep at bay unraveled, and I was no longer able to rationalize staying in the industry.
For the sake of my health, I walked away from what I spent 2+ years building my life around.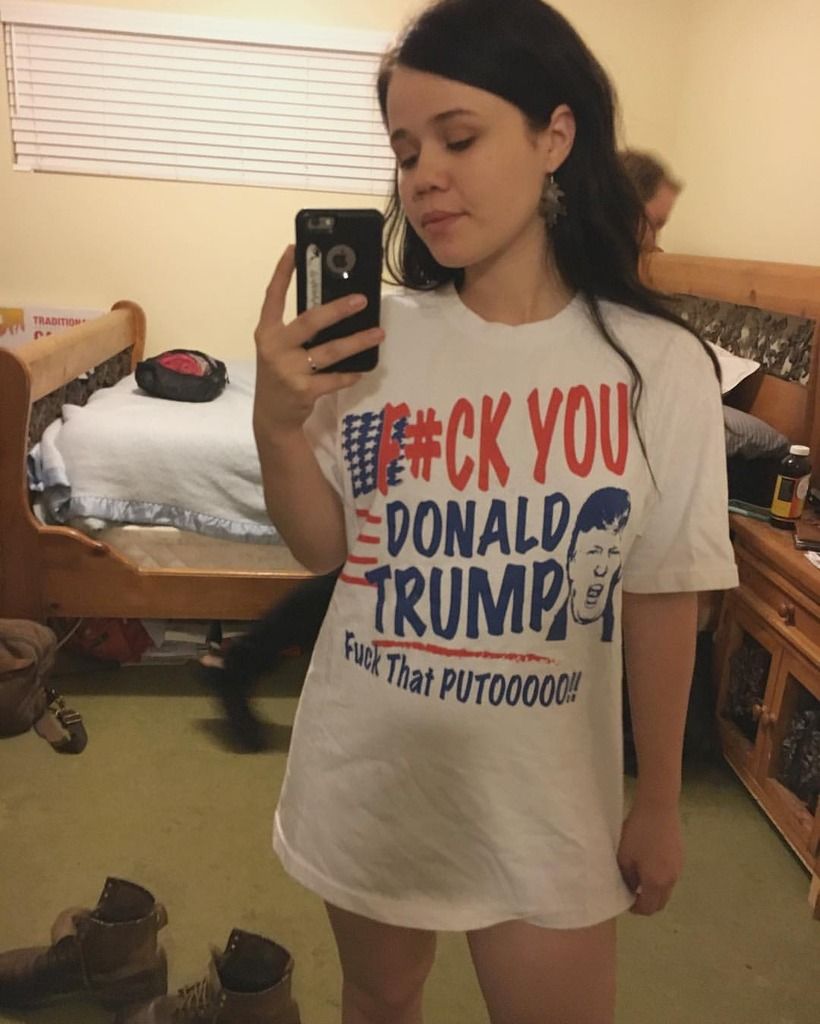 Leaving that part of my life was the best decision I could make for myself. The space I now have to fill my heart and mind with the things that I love has brought me a joy and fulfillment that my career made nearly impossible.
Further still, I now have the space to look back upon an industry and my experiences in it without the bias my financial stability being put on the line ensues.
I do not support the industry as it stands today. A huge majority of porn being produced and consumed perpetuates ideas and stereotypes targeting and harming multiple minorities. There are deep-seeded issues still very present in the industry, and I do believe that extreme reform is necessary if it's ever to be a safe environment for those involved – especially the performers.
The issue of harmful media being created does not stop with porn. Many; if not all industries in a capitalist economy take on strategies that push for profit and ignore any accountability for the threat that those strategies more often than not pose to the health of both workers, and consumers.
My intention with this article has been to touch base with all interested in where I'm at and why I left the industry, and that is deeply connected to problems I think need to be confronted within it. As I continue to process and think critically upon my experiences, I feel a strong responsibility to speak more honestly and explicitly upon these issues.
I appreciate you taking the time to read through what I have to say today, and I hope that, if nothing more, it inspires you to think more critically of what you consume, and how it got to you. It ain't all bad, but it sure as frick ain't all good, either. - - - YHIVI.

---
---
January 21, 2017 »» . . . She Burned Her Official Invitation to the Trump Ball.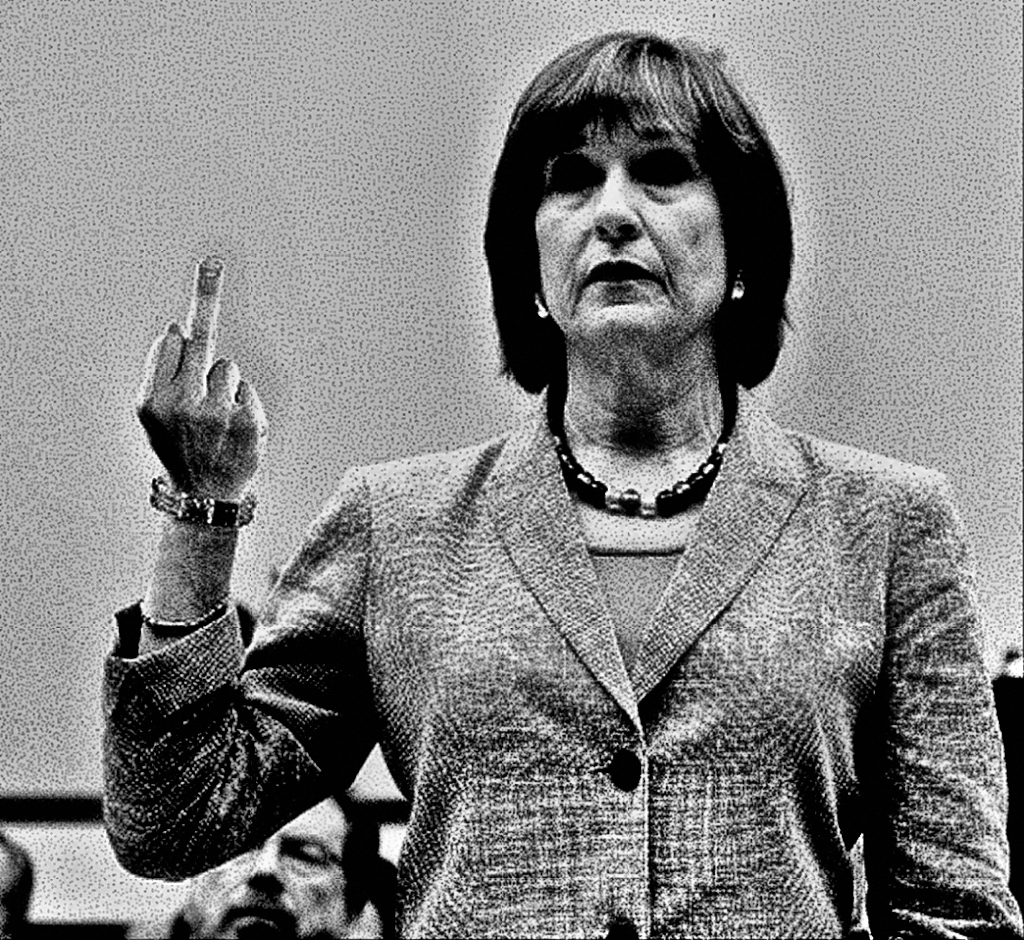 ---
---
January 16, 2017 »» Hypocritical Bastards!

The Democrats have found a new song to sing : they have gotten into the habit of calling incoming President Donald J. Trump "illegitimate." This word of opprobrium, mind you, comes from a party that gave its 2016 presidential nomination to a woman who spend four years traveling the world and shaking down extremely unscrupulous dictators and laundering the filthy bribe money, which she had avidly solicited, through THE CLINTON FOUNDATION.

Just to be on the safe side, and just to make sure she didn't wind up in an orange jump-suit, she destroyed 33,000 government documents, some of which doubtless would have revealed the full array of her illegal - - - (or if you would have it, illegitimate) - - - activities. All Freudian psychiatrists will soon grow rich in Washington, D. C. - - - their Democrat patients will be suffering from long, severe bouts of PROJECTION under the horrible reign of President Donald J. Trump!

---
---
January 15, 2017 »» Hillary Clinton Countdown Clock.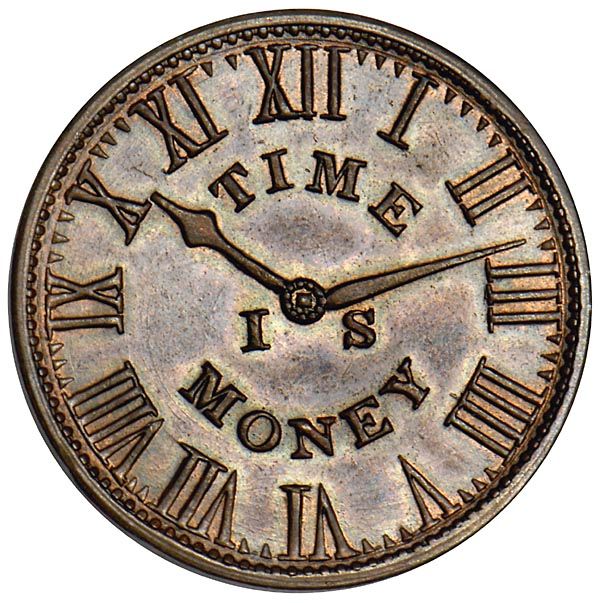 Today is Michael Martin Luther King's real birthday. Tomorrow is the federal observance of the MLK holiday.

Not wishing to disturb the sacred nature of today or tomorrow, if Fugazy grants a full, blanket pardon to Hillary Clinton it will be on either January 17, 18, 19, 2017 or before high noon on January 20, 2017.

---
---
January 13, 2017 »» Fugazy Turns Americans into Atheists!

In 2009, according to a Pew poll, 16% of Americans professed to be Atheists. By 2017, 25% were happy to say that they were. There is Cause and Effect here, thanks to the Pew people.

After eight years of pretending to be God, while behaving like the Devil, Obama gave religion a bad name!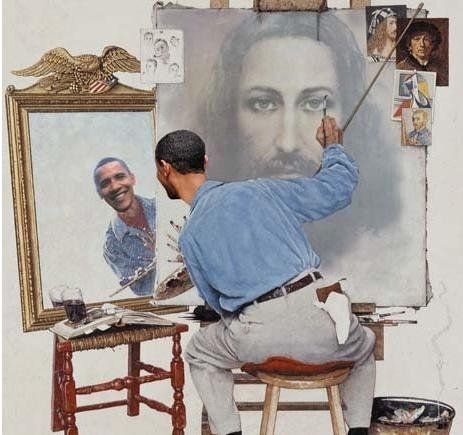 January 20, 2017 should be proclaimed national GET THEE BEHIND ME, SATAN! day! If John Boehner had used garlic and wolf's bane and put large silver crosses all over the place, the Republican House of Representatives might have been able to defund ObamaCare and executive Amnesty, but instead old Johnny Boy went off and got drunk and cursed the world. Know ye not, ye ridiculous mortals, that the Power of Evil is unstoppable!

---
---
Jan. 12, 2017 »» Does THE CIA Have a "Final Solution" to Trump?

According to US Senator Charles Schumer (D.-NY) : "If [President Trump] takes on the intelligence agencies - - - they have 6 ways to Sunday of getting back at you!" Does Senator Schumer mean Dallas, Texas; November 22, 1963? It is more than a minor detail of history that, once upon a time, President John F. Kennedy fired Allen Dulles, Eisenhower's Director of THE CIA, after Dulles had spectacularly botched the Bay of Pigs invasion in April of 1961.

In three previous presidential assassinations prior to the Kennedy one (Lincoln, Garfield, McKinnley), each of the assassins stalked the current president and killed him at the ultimate place of assassination, which had been chosen by the assassin for the purpose. Dallas in 1963 was the only time in US history in which a US president was driven to the place of assassination and murdered in the manner of a sitting duck, set up for execution in a sideshow shooting gallery (put the words Lee Harvey Oswald, John Hurt, and ONI together in any search engine and see what you get!).

---
---
January 11, 2017 » There's This Rumor Out There, See . . .

Good rumors don't die, they don't even fade away. They simply lie dormant underneath the surface of day-to-day life and wait for an opportunity to pop their eager little heads above the brown grass of semi-forgotten memories. One such rumor concerns Mr. Donald J. Trump's doings with a 13-year-old wanna-be fashion model, way back in Trump's horny horn-dog days in the 1980s, when Ed Koch (I'm Not Gay!) was Mayor of New York City. It seems that Trump had taken this girl to a secluded downtown hotel, which doubled a as hooker flop, with only one thing on his mind and he was very bound and determined to realize what was on his mind as soon as possible. When she refused, he went ahead and raped her. A few days later the girl's outraged parents demanded that Trump be arrested and filed the complaint with the NYPD to that end. As the rumor goes, Trump claimed that the girl had a phony out-of-state ID which showed that she was over 18. Asked to explain the bruises on her torso and around her genital area, Trump replied that his coltish paramour was into kinky sex and asked to be beaten before achieving satisfactory coitus. In appreciating the full significance of this rumor, one must fully comprehend that the NYPD, as well as the County DAs in New York City, made up event corkscrew look straight in the eighties! (Little has changed since). Long story short, you could buy a cop or a detective or an assistant district attorney for peanuts and they would stay bought for a few peanuts more, from time to time.

Yesterday's news article in the Washington Post and in other media outlets suggest that this percolating rumor of last summer ultimately means that Putin and the Russians might be using it to blackmail Trump. Point of fact, this girl is now a 45-year-old woman and she was all set to go last summer, by making this 30-year-old devastating allegation public, claiming that Trump's "Juice" with corrupt politicians and corrupt cops saved him from really bad trouble, way back when. But the Democrats could not get her to go public with her story and RINO Republicans feared that this rumor would hit the press and kill Trump's candidacy and kill any chances that Republicans had of taking back the Senate and holding onto the House. So veiled threats that the Russians now hold this potential scandal over Trump's head and will reveal the horrid details of it if a President Trump were to greatly displease Mother Russia in future. Is this rumor about a monstrous, past Trump misdeed something that will force Trump to relinquish the presidency of the United States? Is this rumor just plain malicious and without foundation? Stay tuned.

---
---
January 10, 2017 »» Let The Fireworks Begin!

Mental illness is a terrible thing to witness. The party-wide psychosis, starkly evident within the ranks of the Democrats, will be made even more obvious this week as President-elect Trump's nominees go before the various committees of the United States Senate. Have you noticed the Democrats whining about the fact that Trump's nominees actually have been allowed to appear in the halls of Congress and have to be listened to? Oh, The Horror! The Horror! It is Monsterism once removed! For if Trump is a hateful Monster, then the benighted people he chooses to serve with him in his Administration also must be monstrous, in their turn, too!

For example, Jeff Sessions, the US Atty. Gen. designate, strenuously opposes illegal immigration and intends, it would seem, to apply laws on the federal statute books regarding illegal immigration, which will have the ultimate effect of deporting illegal immigrants and discouraging those foreigners who might contemplate becoming illegal immigrants, if said laws are actually enforced in future as a block to their evil intentions.
Now this is quite a departure from the active policy of the Obama Administration which even went so far as to fly, into the United States, illegal immigrants from Honduras and Guatemala because the journey of said illegal immigrants, through Mexico, might have proven to be too perilous for these foreign law-breakers. Of course, this makes no logical sense in a sane country, but the Democrats are not a party known for sane logic! Whatever logic they practice is known only within the confines of Bizarro World!

Eight years ago, lunatics took over the asylum and robbed the national till. The election of Donald J Trump is a tremendous leap into the dark for the American people. On November 8, 2016 they took a chance that could prove to be suicidal for the Republic. However, there is some consolation, going forward, that Trump will not abandon his base and actually do something about illegal immigration. The Third World invasion, which started in 1965, grew slowly, then exponentially, until the arrival of Barack Obama. Then it became, by rapid steps, a flood, a deluge, and finally a never-ending inundation. Can Trump turn back the tide? Meanwhile, since November 8, 2016, the Democrats have gone bat-shit crazy. Trump's biggest enemies will be those inside his government : the boll-weevil Democrats who are the boll-weevil bureaucrats, burrowed deeply inside federal offices and structures, high and low. Since November 8th we have had nothing but hysteria and tears. January 20th is when the fireworks really begin! You ain't seen nothing yet, folks!

---
---
January 7, 2017 »» 'Fo Sheezy Mah Neezy . . .

. . . means Shizzle My Nizzle. Fugazy will be speaking in tongues after January 20, 2017!

---
---
January 1, 2017 »» Putin Hacks Hillary John Podesta Mariah Carey!

First the Russians steal the election for Trump and now this! Oh, the horror, the horror! Putin claims that Mariah dropped the ball before the clock struck midnight in Times Square. Vegas is taking bets : DRUNK : 5-2; HIGH : 3-1; PARKINSON'S SEIZURE : 33-1; FAT, DRUNK & STUPID : Even Money. Mariah, We Hardly Knew Ye and We Couldn't Hear Ye!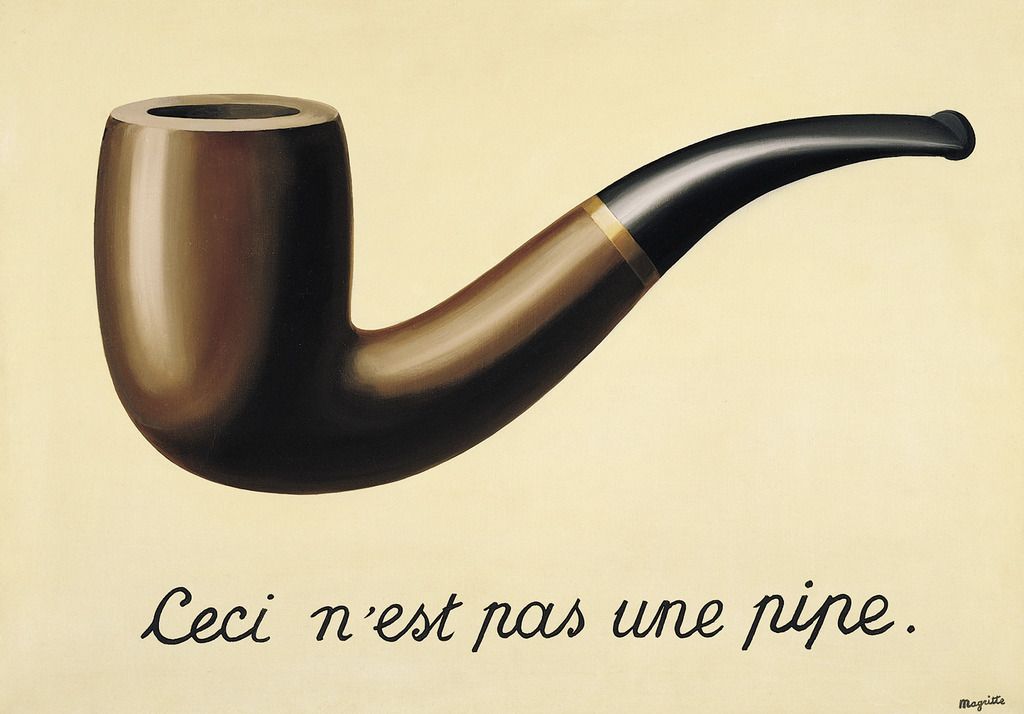 ---
---
January 1, 2017 »» Mr. Donald J. Trump Meet Mr. Pericles!

In 450 BC, Pericles of Athens dictated the first known law of citizenship, occurring in the annals of the Western world. By his sudden mandate, Athenian citizenship was thereafter exclusively conferred upon males of Athenian parentage who could claim their birth from both an Athenian mother and an Athenian father.
Pericles held the strong belief that interlopers from other Greek states were foreign to the daily habits and ancient ways of Athens, and would have nothing but an undermining influence upon established Athenian customs and culture. After 450 BC, non-Athenian citizens were forbidden the practice of the franchise and were absolutely barred from owning property within the gates of Athens.

---
---
December 29, 2016 »» A Very Tricky Business.

On his last day in office, January 20, 2001, President Bill Clinton granted 140 pardons, in addition to various commutations for federal prison sentences. It was widely assumed, that Clinton had received bribes for most of his acts of pardon and commutation. The foul odor arising from these acts of presidential legerdemain lasted for about three months thereafter, until the press became bored with the subject of Clinton's remarkable in-your-face corruption as his final acts of presidential authority.
What will Fugazy do on his last day in office? Will he grant Hillary a blanket pardon for her time as Secretary of State? Four years in which Hillary Clinton used her office to shakedown foreign dictators and their minions for access to "Foggy Bottom?"

Will Fugazy pardon all illegal aliens, resident in the United States on January 20, 2017? In doing so, Fugazy would inevitably open up a legal Pandora's Box. For on January 21, 2017, pardoned illegal aliens, resident in the United States during the period of January 20, 2009 through January 20, 2017, will become illegal aliens once again! A Fugazy pardon of January 20, 2017 would probably be one that would try to project its authority & power into the future, i.e., a pardon which would attempt to block & nullify the future actions of President Trump's Attorney General Jeff Sessions - - - if Sessions were to attempt to deport an illegal alien already pardoned by Obama on January 20, 2017 after January 21, 2017, President Trump's first full day in office.

---
---
December 27, 2016 »» Oracles.

How has Barack Obama managed to score a 57% approval rating in the latest opinion polls, concerning his job rating? Could it be that some of that 57%, who say they approve of his job performance, deep down, really disapprove? Of that 57% how many are truly delighted at the prospect of seeing him leave on January 20, 2017? Sometimes the best polls return the most diffracted answers.

On November 8th, Donald Trump was only given a 20% chance of winning by the wizards, experts and forecasters. The Oracle at Delphi had a better track record – – – and there they chopped off the heads of chickens and read their steaming guts to get the latest hot news about the Future. How much progress has been achieved in the fortune telling business in the ensuing 2,400 years?

---
---
Dec. 20, 2016 »» Blood on the Slaughterhouse Floor
(Merkel's Perpetual Boner).

Angela Merkel became Chancellor of Germany on November 22, 2005. In the 10 years leading up to the Summer of 2016, Frau Merkel became a hated figure on the European stage, mostly for her hard bargaining tactics with other European nations as the leader of Europe's most prosperous and most politically powerful country. What happened in the Summer of 2016 to the politics of Germany would come as complete surprise. Over the objections of her party, Merkel embarked on an Open Borders policy which saw the entry of more than one million refugees from the Third World. According to police statistics, gathered and collated by her government, almost one half-million Third-Worlders have entered Germany during the first nine months of this year.

Merkel has announced her intention to lead her party in next year's elections and to stand for reappointment to the office of Chancellor if her party gains the most seats in the Bundestag. According to the most recent German polls, Merkel's party, and therefore Merkel, will probably emerge victorious in these elections. The German Left is even more rabidly enthusiastic than Merkel about letting in foreigners from the Third World into Germany, so the alternative to Merkel is decidedly even more unattractive to German voters than the Left, as strange as it may seem, for one can hardly tell the difference between Left & Right on the immigration issue in German politics anymore. Compared to the United States, Germany was fairly strict about letting in the riffraff and the rubbish of the Third World until the madness of 2015 turned the calendar-page onto a dark vista of Living Hell. But this German policy of immigration exclusion has now been obviously and radically changed.

The UK BREXIT, in June of this year, was the first brick in the wall, built against a foreign immigration-invasion. Donald Trump, who has simply promised to enforce current US immigration law, was a second brick in November. Europe and the World awaits to see how the German Fatherland will extricate itself from its self-inflicted, current predicament. With each passing day, it appears that Angela Merkel is not up to the job.

Will she stay on, battling the forceful West Winds of circumstance and change? Will the captain of the ship sink the ship, driven by willful blindness and personal ambition? How many Germans must die to prove than Merkel's 2015 Boner will not turnout to be a perpetual Boner that will kill off the nation and citizens of historical Germany? Will Merkel resign or go to earth in her own version of Hitler's Bunker?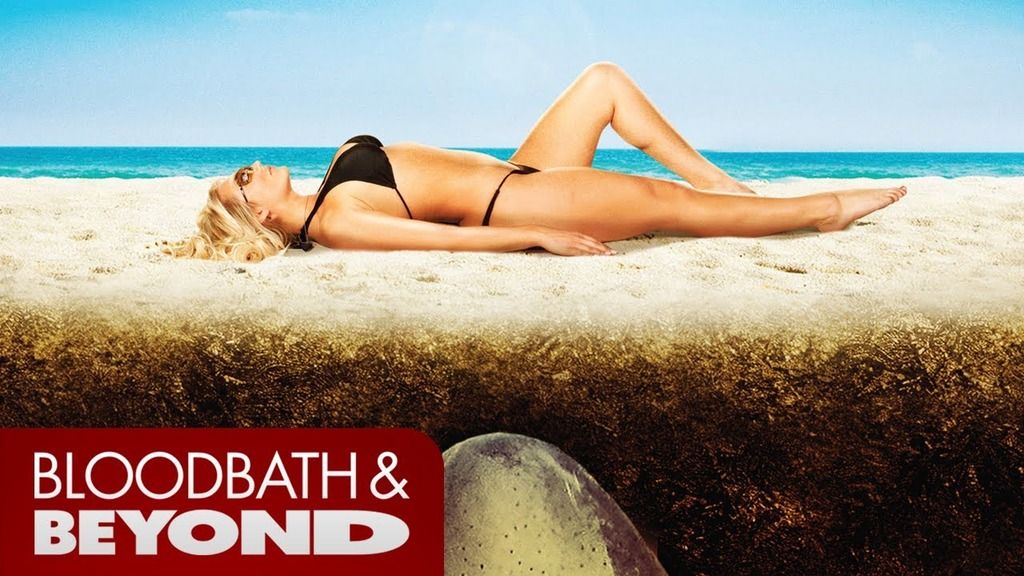 ---
---
Dec. 19, 2016 »» Angela Merkel : Time's Fuck-Up of The Year for 2015!

The crime-rate in Germany was already on its way to the moon - - - because of "Refugees" - - - when Time magazine awarded its prestigious "Person of The Year" cover for 2015 to Angela Merkel. Fucking-up a country for the unnecessary sake of invading Third-Worlders, who are obviously prone to commit random acts of robbery, assault, rape, and murder, all upon arrival, means that, in the Good Book of the Left, you are a bona fide statesman who deserves fulsome acclaim and full-throated praise!

This is the sort of bad example which put Mrs. Clinton down the road to rack & ruin in the coming year that was about to begin afresh. During 2016, she constantly lauded Merkel's insane Third-World immigration policy for Germany as being a shining beacon to follow and to closely copy in the United States.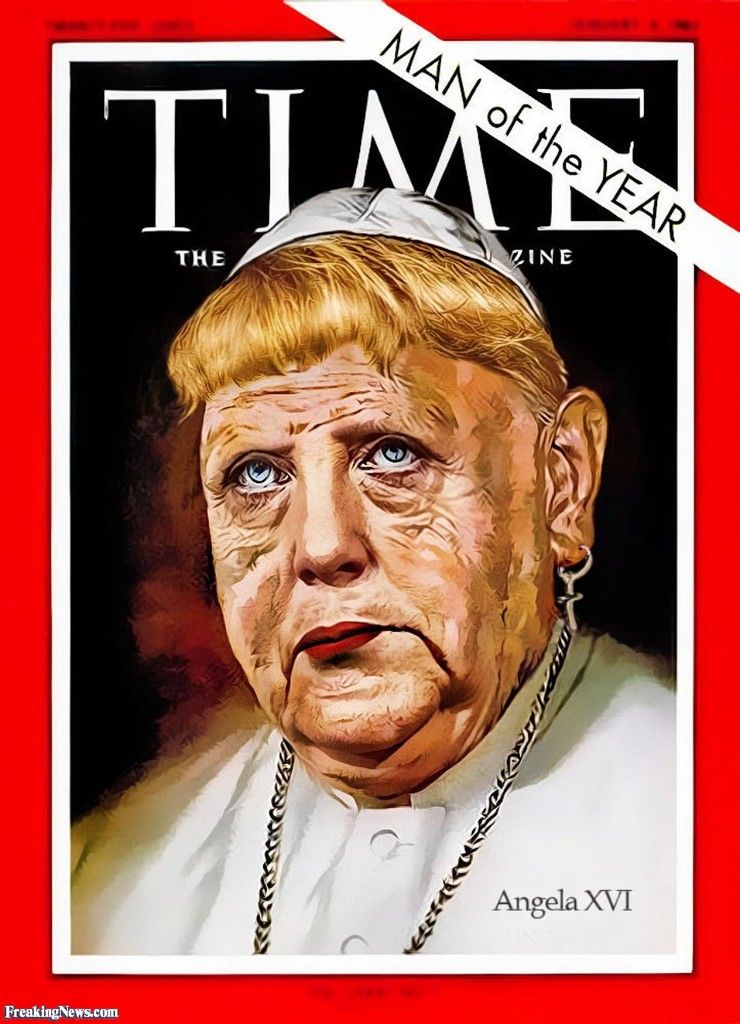 By worshiping a totally loopy Fuck-Up, Hillary Clinton became a Fuck-Up of monumental proportions! As Joe Strummer once famously bellowed : He who fucks nuns will join the Church! Sorry, Hillary : your fuck-up days came to an abrupt end on November 8th! It's off to the rubbish heap of American politics with you!

---
---
December 16, 2016 »» Kabaragoya Syndrome.

The Democrats went into the 2016 election cycle convinced that Hillary Clinton would handily defeat any Republican, despite the obvious facts that their prize candidate was hideously corrupt and a big fat Zero on the charisma meter.
This may have provoked an unwonted reaction among White voters in Pennsylvania, Michigan, and Wisconsin who voted Republican out of spite for being dismissed as idiotic zombies who would always vote Democrat, no matter what.
2016 saw the discovery of a new political disease; the symptoms being grandiosity and over-confidence : KABARAGOYA SYNDROME!

---
---
December 12, 2016 »» Jill Stein, We Love You!

In winning, by razor-thin margins, Pennsylvania, Michigan, and Wisconsin, Donald Trump secured victory on November 8th. In any recount, the Democrats would have had to overturn the results in all three states, states which Fugazy carried handily in 2012 over Romney.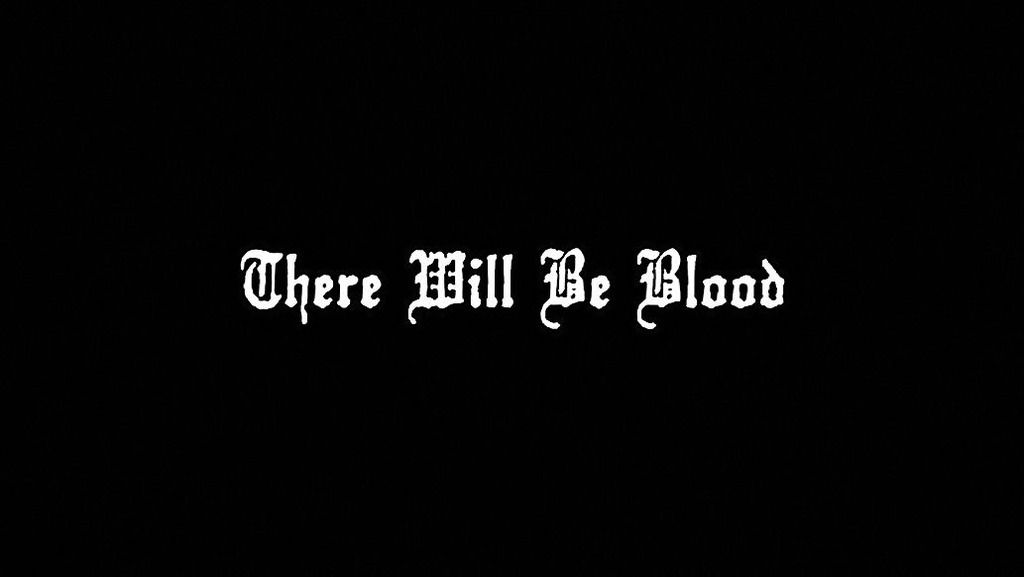 But fools Jill Stein rushed in where Democrats feared to go! Trump won Michigan by about a mere 10,000 votes. If a recount could swing a state to Hillary Clinton, Michigan would be the mostly likely of The 2012 Fugazy Three.

Michigan uses paper ballots, that are fed into an optical scanner, which gives the final machine tally for the entire state. In Detroit, the Black vote broke big time for Mrs. Clinton, according to the exit polls, by 88%-12%. But the Michigan "Jill Stein Recount" seems to indicate that some paper ballots in Detroit were fed into the optical scanners as often as six times : so Trump probably won Michigan by considerably more than 10,000 votes.

Jill Stein, We Love You! Ms. Stein may be Green but she can't help grabbing exploding cigars and lighting them between her lips, winding up looking like she's just taken a ride down a coal chute! Democrats, who gave her money for the Michigan recount, might want to demand a refund, chop-chop!

---
---
December 9, 2016 »» Part 463 : Lies, I Tell You! All Dirty Lies!

Hillary is still sore about the results of November 8th. It wasn't supposed to turn out that way (ergo, Trump Triumphant!). Lies, under the guise of "Fake News," scuttled her chances to win the Presidency, she firmly believes! She never used Bleach-Bit® to erase 33,000 government documents on her private server! She never took hundreds of millions of dollars in bribes from foreign dictators while she was Secretary of State! She fainted from pneumonia, not from the side-effects of Parkinson's medication!
THE CLINTON FOUNDATION was not a phony charity that sucked in 94¢ "for operating expenses"of ever dollar collected, all in the name of charity (Remember the starving Haitian Kids, please, because they could sure use your precious 6¢!)!
She ran for cover in the war-torn Balkans when she came under heavy sniper-fire, not while receiving bouquets, while walking to a heated tent, where she was to be served a special hot lunch! The $100,000 bride she got from a mega chicken-killer, why, she gained the money honestly, simply by being an exceptionally assiduous reader of the Wall Street Journal!
All those dirty, slanderous lies told about her fine self stretch to Infinity! She is of the opinion that Fake News, told about honest Democrats like hers truly, must be banned and the perpetrators buried six-feet under - - - beneath the proverbial jail! Below is a piece of "Fake News" that Sam Kinison made jokes about, which was actually Real News but not generally reported at the time, for all the obvious reasons »»»

---
---
Dec. 8, 2016 : A Democrat Called "Me & My Nigger" and "Mr. Spoils" . . .

When James Buchanan was a young and up-and-coming hack politician in Andrew Jackson's Washington, the President nicknamed him "Miss Nancy" and his Southern boyfriend "Miss Fancy." Old Hickory respected men who would offer to meet him in a pistol-duel at ten paces. "Miss Nancy," President Jackson derisively commented, might be coaxed to challenge an opponent, who had insulted his honor, to wear ladies' perfumed undergarments at close quarters.

If twitter and facebook had been around in 1836, President Jackson would have been banned!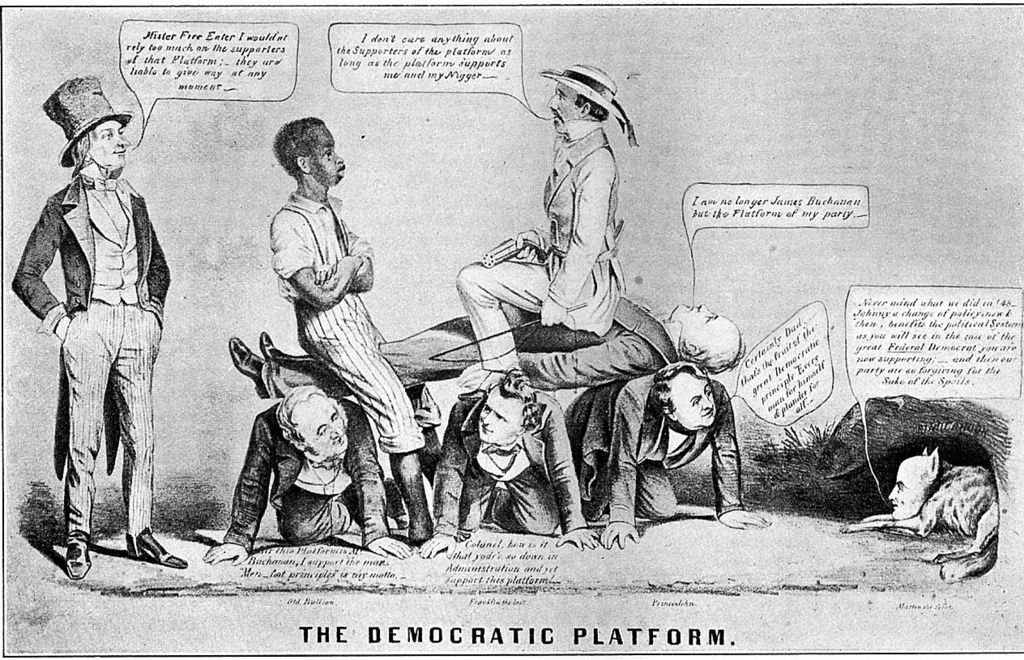 Homosexuality was not a fully understood concept in early-Victorian America and therefore not a bar to high elective office. In 1856, James Buchanan was called away from his ambassadorial duties at the Court of St. James to accept the Democratic nomination for President of the United States.

He would win easily : winning the upper Midwest, Pennsylvania, and every state south of Pennsylvania expect Ohio (John Fremont, the standard bearer of the new Republican Party, won every state north of Pennsylvania, starting with New York; ex-President Millard Fillmore won only the state of Maryland).

Buchanan's Presidency was cursed from its first days : the Dred Scott decision expanded the legal standing of slavery into the Northern "free" states. A congressional grouping of Republicans and Democrats tried to get the President Buchanan impeached in 1860 of grounds of extortion and bribery. The Democratic Party split in three factions in 1860. James Buchanan became a figure of fun at all three rival conventions. In the South, he was dubbed "Mr. Spoils" for being corrupt. In the North, he was called "Me & My Nigger" for supporting the continuance of slavery.

How does all this play into the politics of today? - - - you well may ask. The President-elect has told Time magazine that We Can Work It Out when comes to DACA, Fugazy's unconstitutional executive order, giving work visas to Illegal Aliens who supposedly entered the US when they were minor children.

Trump seems to be saying I Want to Hold Your Hand to Democrats who will settle for nothing short of Amnesty. It really looks like Trump Can't Buy Me Love from radical dead politicians and radical living politicians, whose express object was and is to change the racial make-up of the United States. If Trump continues to implement Fugazy's DACA, his erstwhile supporters will launch themselves into Twist & Shout mode!

Remember what happened to James Buchanan : they called him filthy names and they tried to get him impeached (- - - for here wags a big, thumping cautionary tale, Mr. Donald J. Trump!).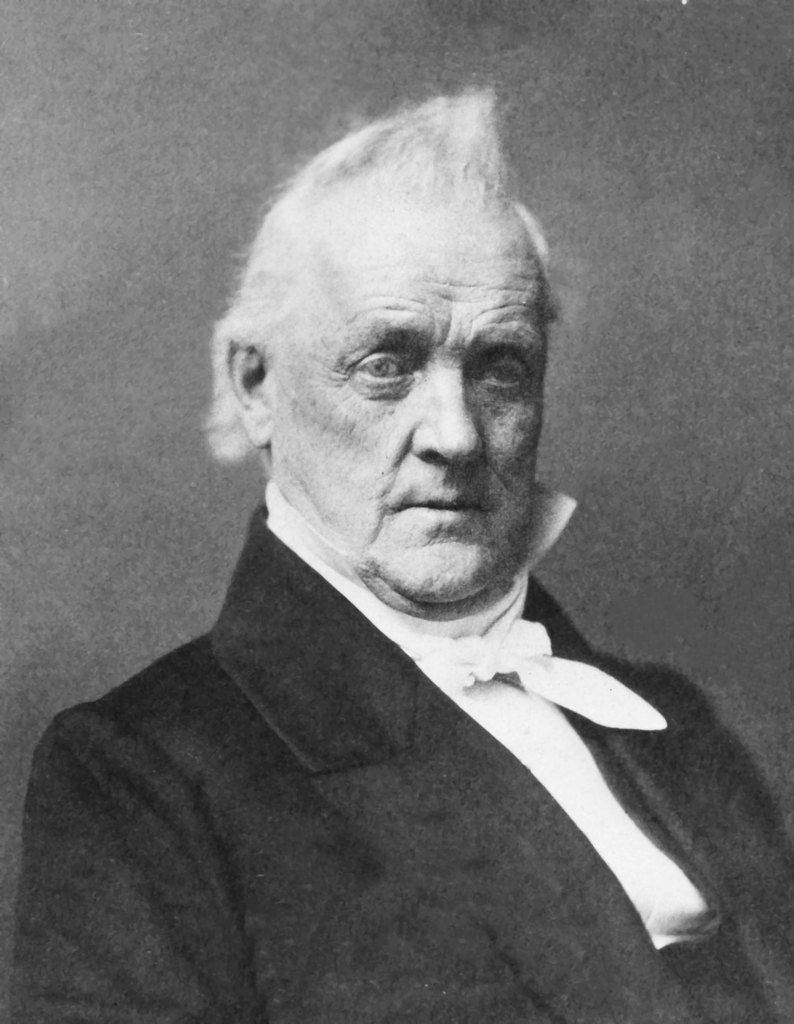 ---
---
December 7, 2016 »» Your News is Faker than Our News, So There!

James Kirkpatrick has recently and so cogently observed the bleeding obvious : it is not a double standard but THE STANDARD, which is fully operative in American politics today. On the order of Orwell, THE STANDARD is always four legs (Democrats) good, two legs (REPUBLICANS) bad. It is the moronic, babbled nursery rhyme of a child-like and befuddled hive mind that masquerades as strict adherence to profound logic. Look into Rachel Maddow's eyes - - - there is no there, there!

---
---
Dec. 6, 2016 »» Democrats Confused : Why Does ½ The Country Hate Us?


---
---
December 3, 2016 » Trump & Dreams of Venus . . .

After the unexpected election results of November 8th and the baited anticipation of January 20th to come, some of the clubbers have reported having weird dreams. It has been a bruising campaign and it has proven to be an exhausting one - - - so weird dreams are to be expected.

Perhaps the weirdest is reported here (extraneous comment is purposely kept to a minimum) :

I was delivering 3 gross of shampoo to a beauty parlor and nail salon in Koreatown, Los Angeles. The place was located on the ground floor of The Olympic Motor Lodge on Katzenberg Street. The workers were Korean Illegal Aliens and the clientele was mostly old Jewish women, who frequented the place for the low prices rather than for the mediocre service. After I delivered the shampoo to the front desk, I was sent to a back room, where the owner was supposed to sign my receipt for the shampoo consignment.

I was very surprised to discover that the owner was none other than Venus Williams. Noticing the look of surprise on my face, she told me straight out that after her retirement from tennis that she had plowed all her tennis winnings into a Korean beauty parlor and nail salon on the advice of her accountant but that owning one's own business had its risks as she had twice been fire-bombed by the Korean Mafia because she refused to pay monthly protection and agree to join the Korean beauty parlor and nail salon cartel, controlled by Jun Mook, the dragon lady of Koreatown.

Venus Williams offered to double my delivery man's salary if I would become the chief bodyguard of her shop. It was an offer I could not refuse, not only because the money was good but because, most all, I took a shine to Miss Williams immediately ("Miss Williams" was what the Korean Illegal Aliens in the shop called her).

Our relationship soon blossomed into more than a basic employer-employee one. At lunch-time, Venus would close up the shop and put her Korean workers in a van and drive to Echo Lake where her Korean workers liked to play soccer in the tall grass along the north fence. Venus and I would watch them as we sat on beach chairs while we ate celery & cream cheese sandwiches.

We talked about many things. Her favorite old timey movie was Elvira Madigan. She thinks that Negros and Swedes have an awful lot in common but for the fact that Negroes speak English and Swedes speak Swedish. We mostly talked about the universe and mankind's place in it when not quoting dialogue from Elvira Madigan.

Although she is not the prettiest woman in the world, she has the most beautiful mind of any woman I have ever met and she has an engaging smile that beams at you and knocks you dizzy.

We can't have sex because she suffers from Sjögren's Syndrome (severe vaginal dryness - - - she has tried Vaseline® but it doesn't seem to do anything to stop the shuttering pain of Sjögren's which, she says, happens when you least expect it).

Every time Home Land Security raids her place, looking for Illegal Koreans, I wake up but I always wake up refreshed for having spent sleepy time with Venus Williams! I can't wait to go to bed each night and meet Venus Williams again in my dreams! I'm afraid that when Trump takes the oath of office on January 20th my dreams of Venus Williams will cease. Should I see a psychiatrist to keep my dreams coming uninterrupted after January 20th? I'd do anything to keep them coming on a regular basis!
---
---
Dec. 1, 2016 »» A Talmudic Expert Speaks . . .


(And "The Girls" Do All the Talking!)
(funny, her tits don't look Jewish!)

---
---
Nov. 28, 2016 »» Hillary : When They Go Low . . .

We Go High!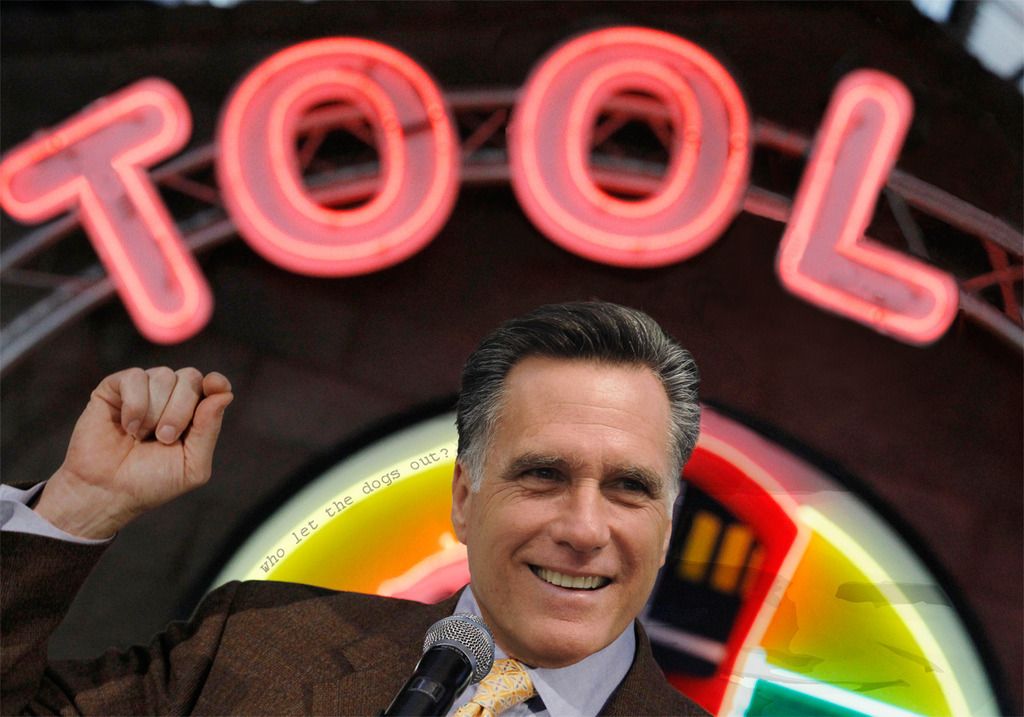 ---
---
Nov. 26, 2016 »» She Who Counts the Ballots Last Always Wins!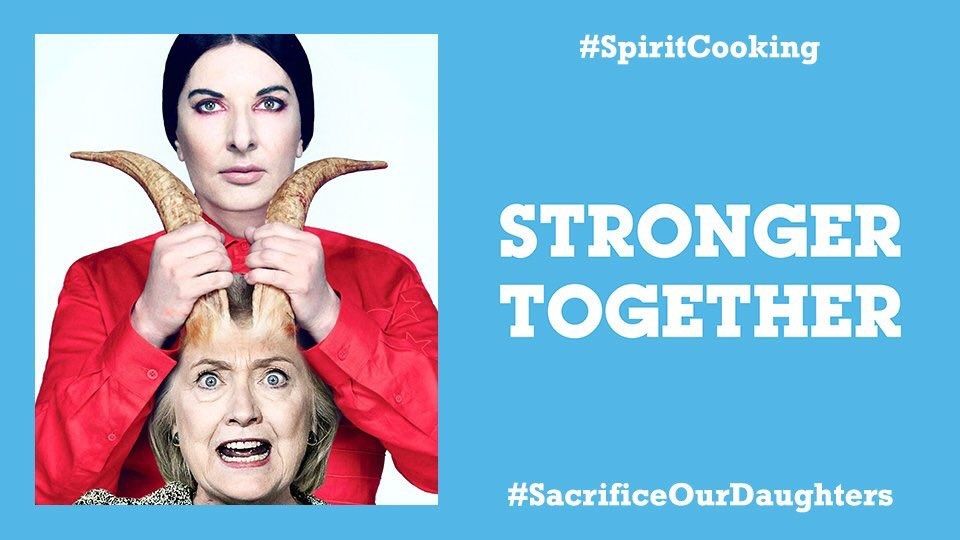 HILLARY MIGHT NOT NEED THAT
BLANKET PARDON AFTER ALL!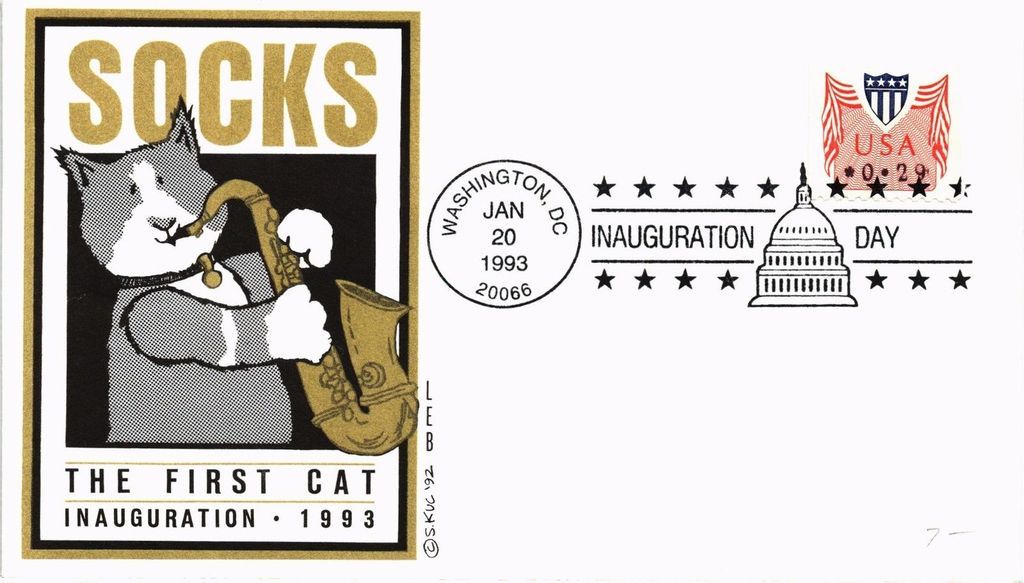 ---
---
November 26, 2016 »» Recount! Recount!

On November 8th, an Illegal Alien, using the preposterous name of Karl Marx, voted for Hillary Clinton 2,603 times, stealing New Hampshire from Trump. On the same day 53,678 dead people and lunatics voted for Hillary in Minnesota - - - otherwise the state would have easily gone Trump. They had one home address in St. Paul : THE ACME CEMETERY CORP. and another was the location of THE XYZ INSANE ASYLUM in Minneapolis.
Didn't Dr. Freud write a whole book about the process of projection and how the mentally ill make it work for themselves in national elections in which they have failed to change the final result, no matter how much they tried?

---
---
Nov. 26, 2016 »» Rocky de La Fuente Could Sure Use 10 Million Bucks!

. . . and he would put it to good use! Jill Stein, failed Green Party candidate in the 2016 presidential election, has been handed 10 million dollars by Democrat anonymous donors to fund recounts in Wisconsin, Michigan, and Pennsylvania, states in which Hillary Clinton managed to come in a very close second. One has to be on the presidential ballot in order to demand a recount, even if one only manages to garner a paltry 1% of the vote. Ms. Stein insists that she is asking for a recount in the three states in which Hillary came up the hard luck loser in order to promote the interests of "ballot integrity." But what about Minnesota and New Hampshire? In those two states, Hillary barely came out the winner, Mr. Donald J. Trump, NYC Real-Estate Mogul, turning out to be the hard luck loser, 2 times over. If Ms. Stein had asked for a recount in bare-knuckles Hillary loser states would her anonymous donors insist upon getting their money back?
Detective Club of Jersey City is of the opinion that the time is now ripe for Rocky de La Fuente to emerge from the shadows. Trump lost Nevada to Mrs. Clinton by about 25,000 votes (46%-48%). The Harry Reid machine in Nevada had knocked the Green Party off the General Election ballot, fearing that a Jill Stein candidacy would draw votes away from Mrs. Clinton and thus throw Nevada into the Trump column. Rocky de La Fuente, you received only 2,541 examples of the Nevada election-franchise but you can demand a recount! Folks, Rocky de La Fuente could sure use 10 million bucks! Let the glorious principles of ballot integrity march forward with neither let nor hindrance!

---
---
November 25, 2016 »» Do No Harm?

According to the GOOGLE® browser people, visiting this site "may harm your computer." Would visiting this site change the minds of 40% of Americans who still believe Oswald acted alone, despite copious evidence to the contrary - - - or would visiting this site have possibly changed the minds of 48% of American voters who did not want Hillary Clinton to campaign in an orange jump suit with her US Dept. of Prisons convict-number prominently stenciled on her left sleeve in India ink and an ICU bracelet tightly wrapped around her right wrist?
Some people just can't take a joke dose of reality! Like the shooters on the Grassy Knoll, the Crawling Creeps at GOOGLE® strive to seek cover, year after year, and to constantly maintain perpetual anonymity.

---
---